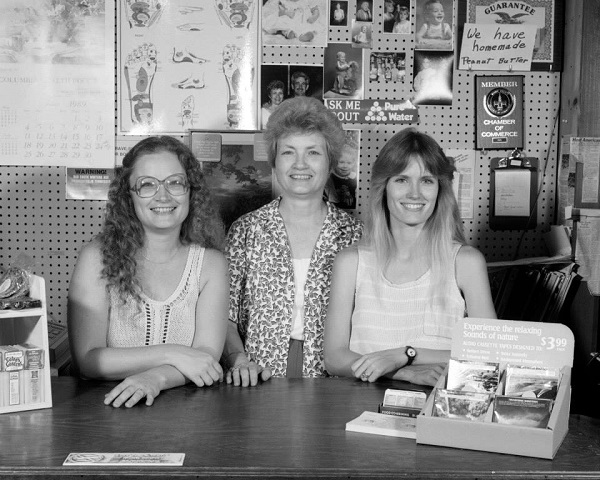 Ruth Tracy opened Columbia Health Foods in 1982. She wanted to fill the need for a health food store in the community. She opened the store with the help of her daughter, Jackie, on the weekends. For the first few years she struggled to keep the store open but she just kept going! We are so glad she did! Ruth sold the store to her daughter Jackie Davis in 2012. In the fall of that year Jackie moved the store across the street to our current location. We have so much more room here to stretch our legs! We have enjoyed adding so many new products to the store.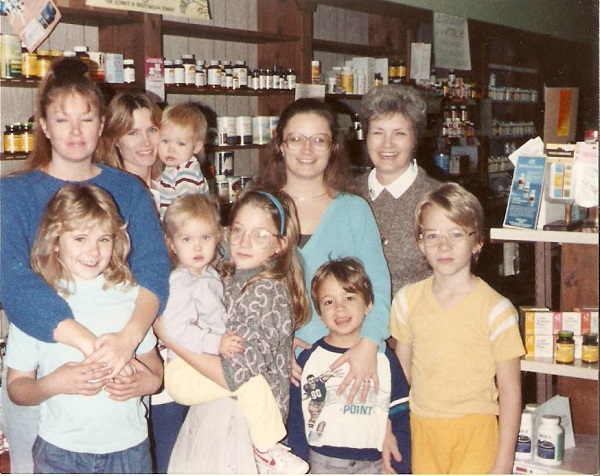 We offer a broad spectrum of products. We carry supplements, essential oils, health and beauty aids, books, incense, organic produce, gluten free foods, bulk foods, snacks and much more.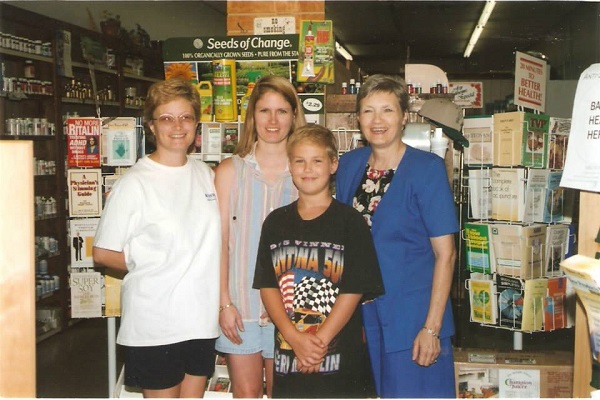 We pride ourselves on quality brands and products. We love to work with local vendors and have several local products in the store.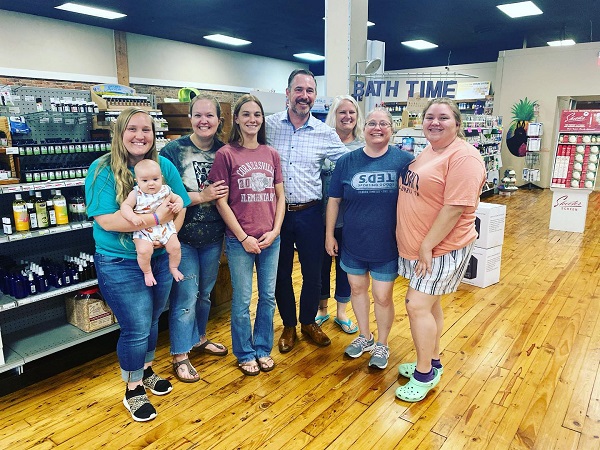 We pride ourselves on great customer service. All of our employees are constantly learning by reading, attending classes, lectures, and conventions to further our education.
Our juice and smoothie bar is open daily and we use only organic fruits and vegetables.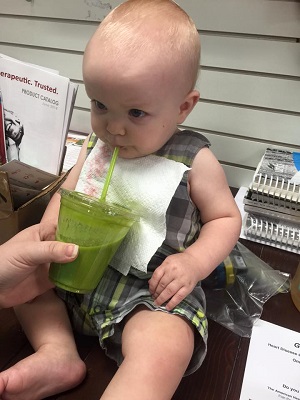 Soup and salad are offered everyday as well. We also offer services which include: Biofeedback, Light Therapy and Foot Detox.
Phone: (931) 388-1148
Email: columbiahealthfoods@gmail.com
Address: 106 W 7th St, Columbia, TN 38401
Hours of Operation:
Sun        Closed
Mon-Fri  9:00AM - 5:00PM
Sat         9:00AM - 3:00PM
Juice Bar Hours:
Monday- Saturday 10:00-2:00
Call-in Orders Welcome!!!!

"This health food store is very big and spacious I'm glad I visited, I was able to pick up much needed supplements and they had the BEST blood orange ginger ale ever! Yum."
Mari M.
"Love this store and staff! Grateful to have it so close to home."
Linda G.
"Wonderful store with great staff! Love that they added a train table for the littles to play with while you shop!"
Kendall A.
"I love this store AnD the positive vibes that radiate through the people who work here. They are very helpful and the store is full of everything you can possibly need."
Jada H.
"Love this store! They are always so kind and helpful. Recently I asked about a product that I didn't see, just curious if it was something they carried. They took the time to really look into it and get it ordered for me. This is why shopping local matters."
- Kelly R.
"Very large selection of homeopathic remedies, vitamins, supplements, detox kits and fresh baked gluten free foods. Family owned and operated, knowledgeable staff. They do have limited hours. Please note they close by 3 pm on Saturday and are closed on Sunday. I was lucky enough to discover this place on First Friday when all the stores downtown in Columbia are open 5 to 8 pm on the first Friday of each month."
Sheryl B.
"This is a family owned and operated business. They are very friendly and helpful with any questions or concerns that you may have. They are happy to answer any question for you. This store has just about anything you could need in the way of holistic medicines and herbal products. I found shopping there to be a very pleasant experience."
Carrie F.
"The health foods store is a good place to find natural products that you might not be able to find at your local grocery store. I have bought essential oils and supplements, and I'm thankful they are so convenient when I'm in a pinch!"
- Susan L.
"Love the staff and they are so helpful, and they are very knowledgeable with everything they stock. The selection is more than I would expect for a little town."
Ashley E.
"I love your assortment of essential oils and supplies! Thank you for making them available and affordable."
Deborah C.
"Just got the most amazing berrylicious smoothie!"
Jesse D.
"Great family place with a great variety and they know [their] products well! Highly recommend."
Tara R.